Profit Improvement Blueprint
For Conveyancing Businesses
Regular price: $995 incl GST
Annual members: $595 incl GST
(Discount applies to annual memberships. Members must log in to receive the discount.)
Do you deserve to make more profit from the time and energy you put into your business?

Would you like to earn a more predictable income with the same or less time commitment?

Are you concerned about the risks to the business in the future?
This tailored service provides achievable actions for business owners looking to improve their business and navigate the changing landscape in the conveyancing industry.
Benefits of a tailored blueprint repot
Our tailored service approach will help identify what actions will get the best results for your business.
To ensure you receive a tailored blueprint report that best suits you and your business, we first need to get to know you.
You will be assigned a professional business coach from our team. They will meet with you to fully understand you and your business so that we can tailor the best actions to suit your needs.
During your initial meeting, your professional business coach will develop an understanding of your businesses current profitability and your profit goals.
From the information collected in your initial meeting, your assigned business coach will analyse your current strategy, capabilities and systems to identify specific business improvements you can make to achieve your profit goals.
These business improvements are based on your available time and resources.
During this service, you will discover the profit drivers for your conveyancing business and the impact of improving your performance along each one.
Understand how your business compares to the performance of other conveyancing businesses along the key drivers of profit.
And finally, you will be provided with your Profit Improvement Blueprint report that details the specific improvements you can implement over the next 12 months.
These business improvements are based on the time you have available and the resources you have to make them achievable for you. We tailor an action plan that will work for you.
How we deliver this service
Step 1
Initial consultation
You will meet with one of our coaches (via Zoom) so that they can learn about your business, its current performance and your profit goals. This meeting will take approximately 60 minutes.
Step 2
Gather information
After your meeting and based on your initial discussion, your coach will ask you to gather some information they will require to conduct the analysis of your business.
Our coach will then research and analyse your business to determine the key profit drivers and your performance against other conveyancing businesses. They will compile a report that also identifies the top 3 profit improvements you can make.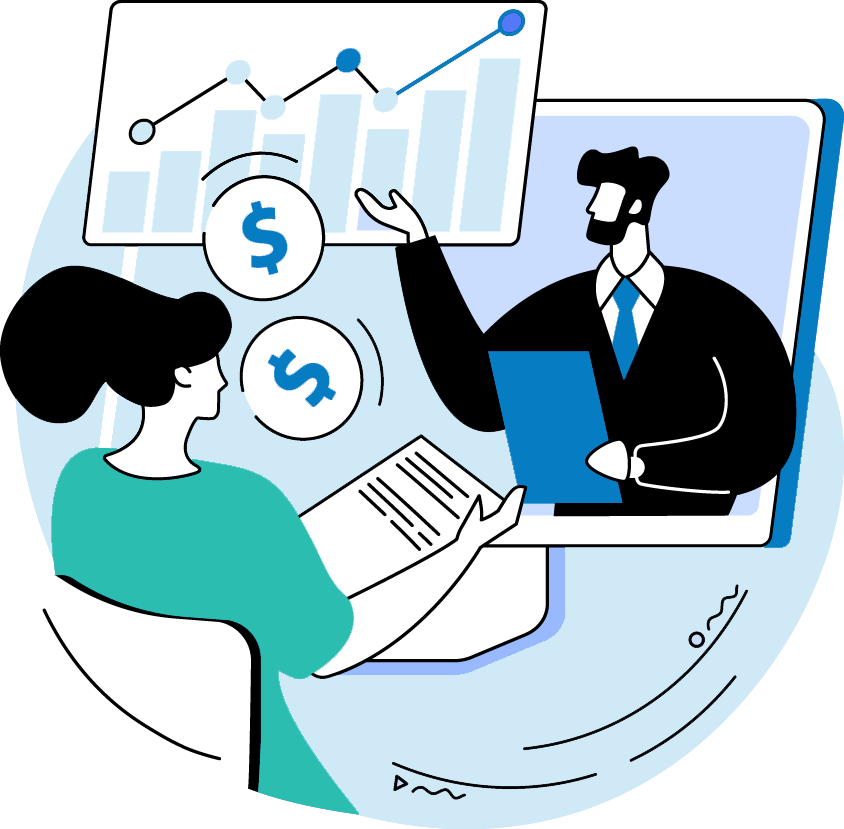 You will meet with your coach again (via Zoom) and they will take you through the report and highlight their findings. The meeting will take approximately 60 minutes. Your report will then be emailed to you.
Profit Improvement Blueprint
For Conveyancing Businesses