Conveyancing Business Owner Service
Business Valuation and Sales Strategy
Regular price: $995 incl GST
Annual members: $595 incl GST
(Discount applies to annual memberships. Members must log in to receive the discount.)
Have you been thinking about selling your conveyancing business in the next year or two? Do you want to know its value in the current market? Do you want to know how to increase its value and how to maximise its sale price when ready to sell?
With the size and structure of the conveyancing industry forecast to change, we provide this tailored service to help conveyancing business owners maximise the value of their business.
Whether you are looking to increase the value of your business, develop your succession plan or plan to sell your business, our Business Valuation and Sales Strategy service is a must for conveyancing business owners expecting to merge or sell in the next couple of years.
Benefits of the service and report
Our Business Valuation Consultants develop an understanding of your business and your goals and plans. They then conduct research and analysis to determine your business's valuation to specific buyers. The analysis will also identify what business improvements you can make to increase the potential sales price of your business. Finally, the report will detail a Business Sales Strategy you can implement when ready to maximise the sale price you achieve over the next couple of years.
How we deliver this service
Step 1
Initial consultation
You will meet with one of our consultants (via Zoom) so that they can learn about your business and the plans you have for it. This meeting will take approximately 60 minutes.
Step 2
Gather information
After your meeting and based on your initial discussion, your consultant will ask you to gather some information they will require to conduct the analysis of your business.
Our consultants will then research and analyse your business to determine the valuation for specific buyer types. They will compile a report that also identifies what business improvements you can make.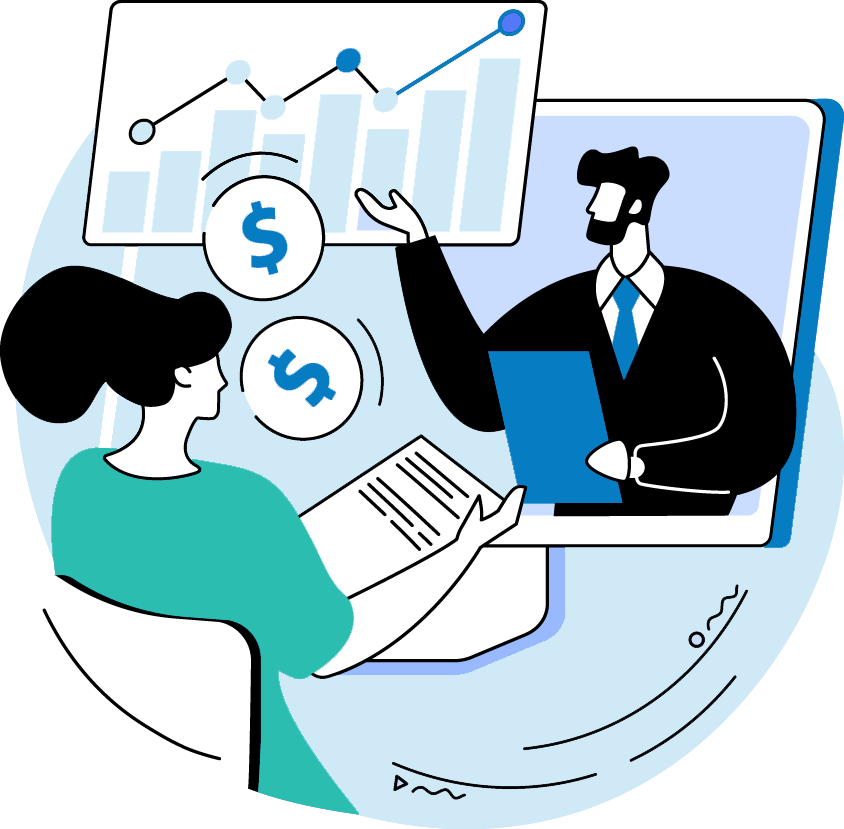 You will meet with your consultant again (via Zoom) and they will take you through the report and highlight their findings. The meeting will take approximately 60 minutes. Your report will be emailed to you.
Business Valuation and Sales Strategy